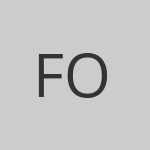 Forager
Unit 1, Deanery Farm Buildings, Bolts Hill, Chartham, Kent, CT19 4BA
Forager gathers wild ingredients from land and sea; supplying the best edible wild foods to people & restaurants since 2003.

Our aim is to reconnect people with locally foraged foods and to get back to supporting this infrasture for happy, healthy and in season produce. With a Wild Box subscription we supply a weekly recipe card, along with a newsletter, that can help connect you back to the foods that surround you in your local area.

From small beginnings, when a chance conversation with a waiter led to our first sale of a few handfuls of wild garlic leaf to The Goods Shed in Canterbury, we now handle over five-hundred ingredients and supply locally and UK wide.

Over the years we have developed a deep understanding of these plants and their uses through our collaboration with chefs and other foragers.

Within the greater context of a wild food renaissance around the world and a greater respect for indigenous knowledge, we celebrate new yet ancient flavours, rediscovering nutritional properties of wild plants and reconnecting with the land. This vital link means we thrive; eating well and working with the wild ecology of places.
3 Products